DaVarryl "touch of the sleep" williamson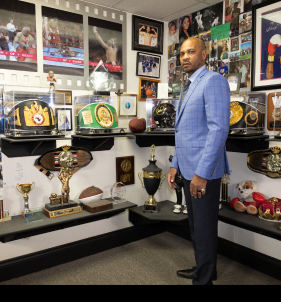 DaVarryl is a 1998 graduate of Northern's Master of Public Administration Program.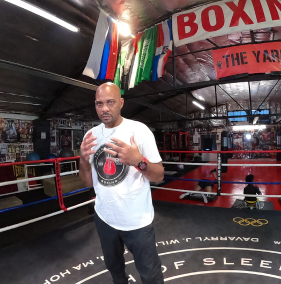 He was a first alternate for Team USA at the 1996 Olympics in Atlanta. 1996-1998 winner of the USA National Championships, the only heavyweight to win 3 years in a row.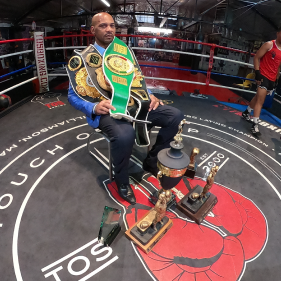 National Golden Gloves Champion in 1996-1999, and added three victories at the American Boxing Classic and the NPAL Championship.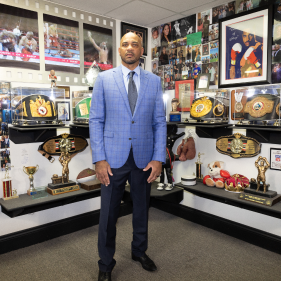 As a pro boxer, he won 27 of 35 bouts, winning the WBC NABF Championship in 2004 and fighting for the IBF Heavyweight Championship in 2005.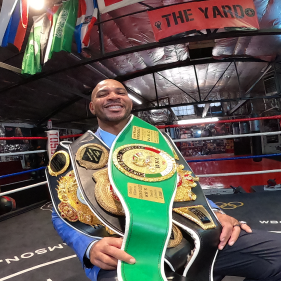 In 2010, he established Englewood, Colorado's Touch of Sleep Boxing Gym.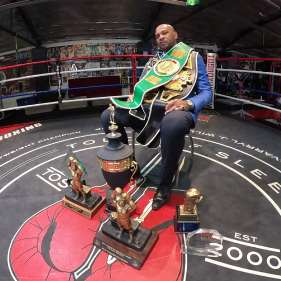 He was inducted into the Colorado Sports Hall of Fame. Only two other boxers, Jack Dempseyand Corky Gonzalez, are currently inducted into the Colorado HOF.